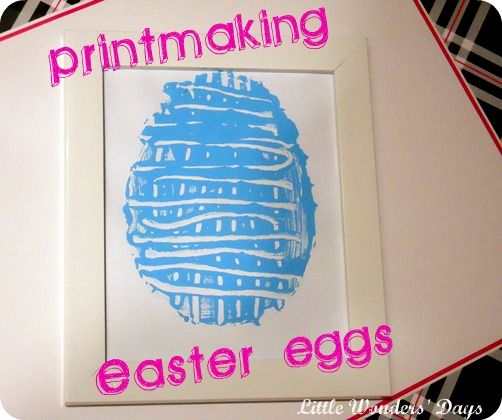 Toddler Approved hosts a monthly
virtual book club
and this month's book is The Easter Egg by Jan Brett. I was fortunate enough to get a copy from the library, but I think I will be adding it to our collection soon.
The Easter Egg by Jan Brett is wonderfully written and beautifully illustrated, as most of her books are. It fit right into our bird theme unit study we have been doing. Our go along craft for this book was to make "Printmaking Easter eggs".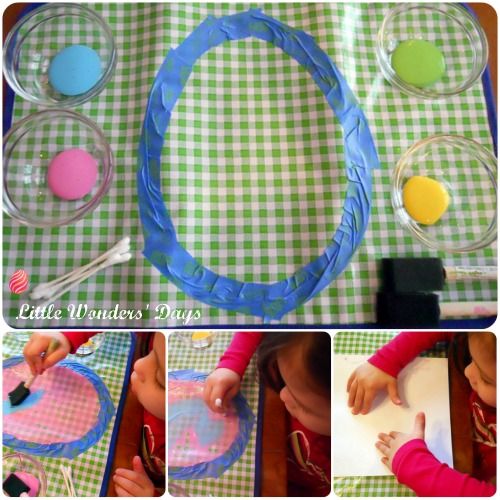 oil cloth mat or something similar
masking tape or painters tape
tempera or acrylic paint
foam paint brush
white cardstock paper
qtips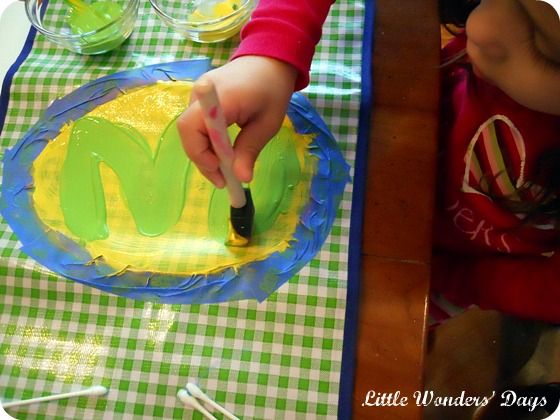 Using masking tape, outline the shape of an egg on the oil cloth. If you prefer, you could make a square then use egg shaped cardstock paper.

Paint inside the taped outline. Try not to get any on the tape or your edges will be smudged.

Use qtips to make a design in the paint.

Press the cardstock onto the paint/design and press all over.

Swiftly lift the cardstock off and allow to dry.

Wipe any excess paint off the oil cloth and start again!
Don't use too much paint or your design will smear.
Don't use too many colors or your eggs will be brown.
Wipe your excess paint off your surface sooner than later.