We picked a slip from our summer bucket list yesterday that was an idea we picked from Kerri's list at Elle Belle's Bows, "Make a foil packet meal on the grill". The kids were so excited to do this once I explained to them what it was! I was excited because I knew we could throw these together, play at the pool all day, and come home to an easy and delicious meal. Kerri has a great blog and a super fun summer bucket list filled with some unique ideas, I hope you stop by and visit her.
I made some salmon for my husband and me. I placed it on some heavy duty foil, sprinkled olive oil, fresh garlic, sea salt, artichokes, and Kalamata olives over it, and then made a tightly sealed tent out of the foil. It was on the grill for about 15 minutes.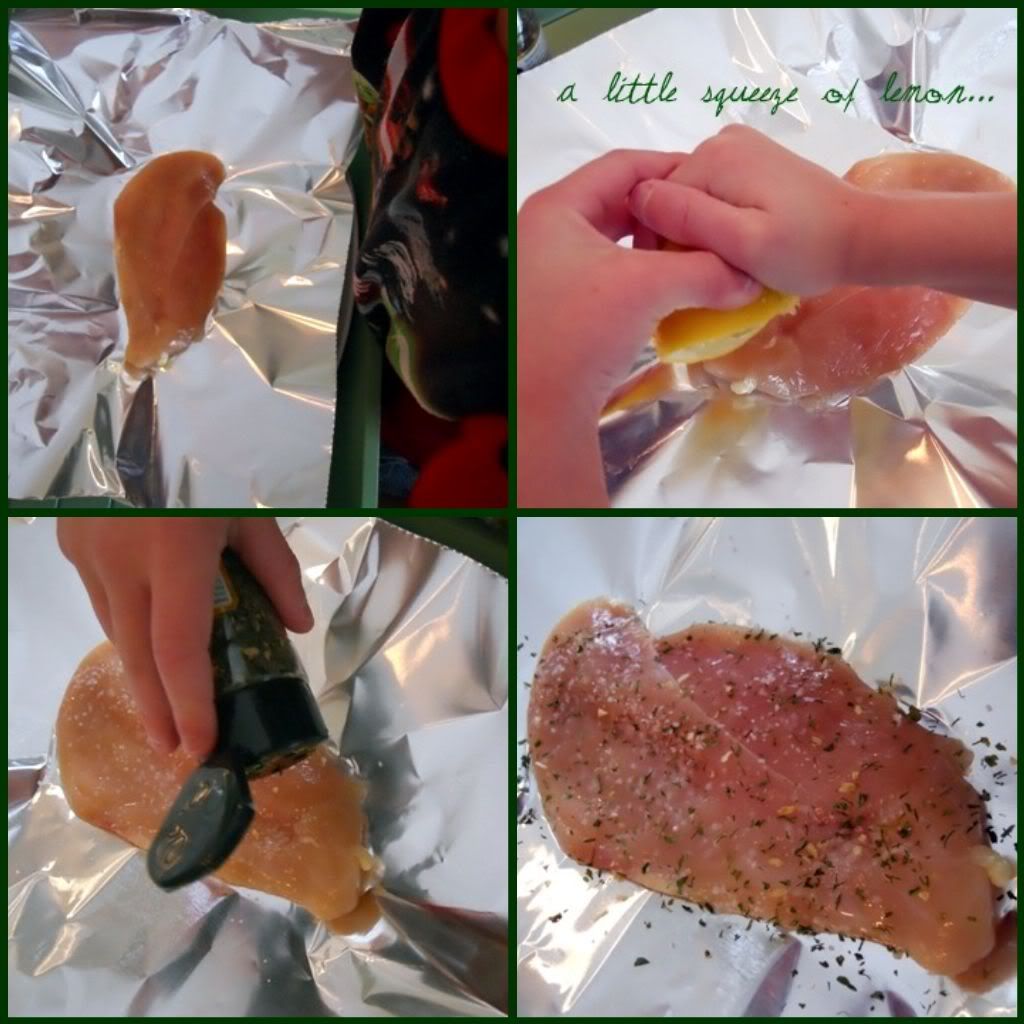 Little J helped make the chicken packets. He put a little lemon juice, olive oil, sea salt, and a lemon dill seasoning on the chicken before we wrapped them in foil.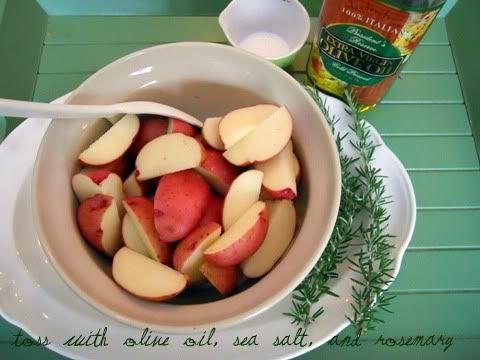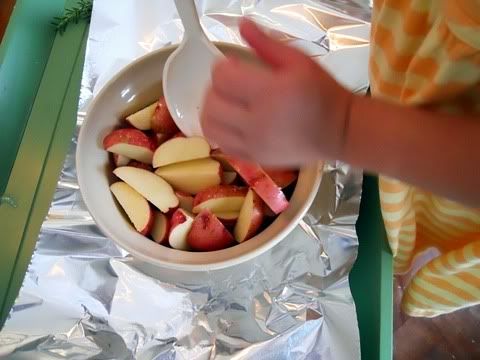 Sassyfras prepared the roasted potatoes. She tossed them with a little olive oil and sea salt. We put a sprig of rosemary from our garden on top of the potatoes. Little J declared these, "The most fabulous potatoes ever". That's a real compliment coming from him!
We split the potatoes into to foil tents to make sure they all cooked evenly.
Juiciness helped make dessert. Yes, it was done on the grill!
After I sliced a couple of peaches up, he sprinkled cinnamon, brown sugar, and some mint leaves from our garden on them.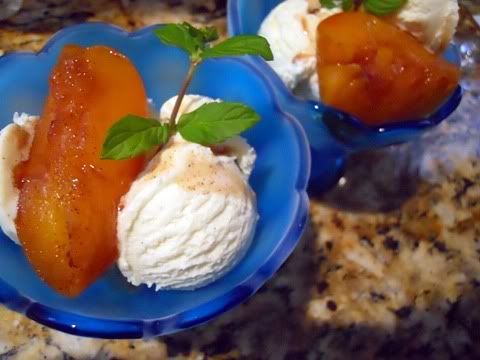 I put the peaches on the grill around 300-350 degrees after the main meal was cooked. They were on the grill for about 30 minutes or so before I pulled them off. They were perfect to go over a scoop of vanilla ice cream.
A Few Tidbits
I used heavy duty foil for all our packets. Most of the time the grill stayed between 350-400 degrees. I put the potatoes on about 15 minutes before putting the chicken and the fish. Be careful not to get burned when opening the foil as steam builds up inside them.
Linking to:
This Chick Cooks
,
Fireflies and Jellybeans
,
A Crafty Soiree
,
Happy Healthy Me
,
Design Dazzle
,
Be Different Act Normal
,
Made by You Monday