We're planning a trip to the Atlanta aquarium this summer. I thought we would do an ocean themed week or two.
For our stART project we read a couple of ocean themed books and then Juiciness and Sassyfras made some jellyfish prints.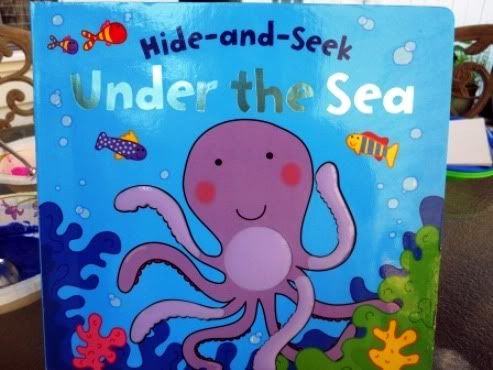 This is a colorful book intended for the young preschool crowd. We spent more time talking about the creatures in the book as the text is short.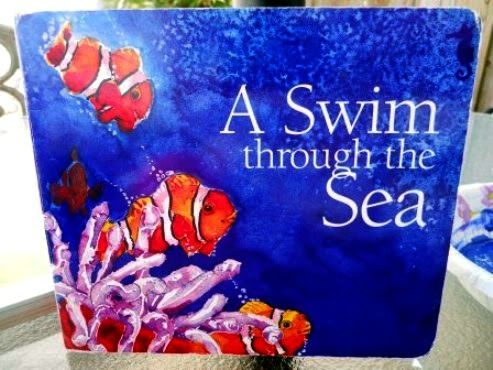 This is a beautifully illustrated A,B,C book that features various ocean creatures.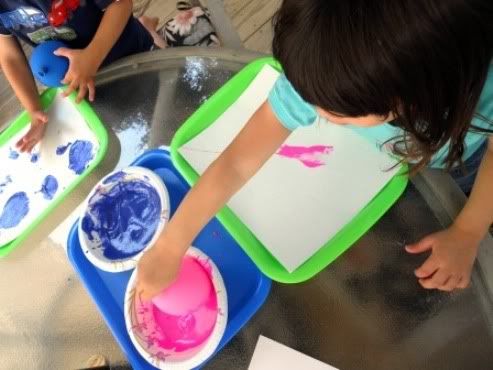 I set out a couple bowls of tempera paints and balloons and paper.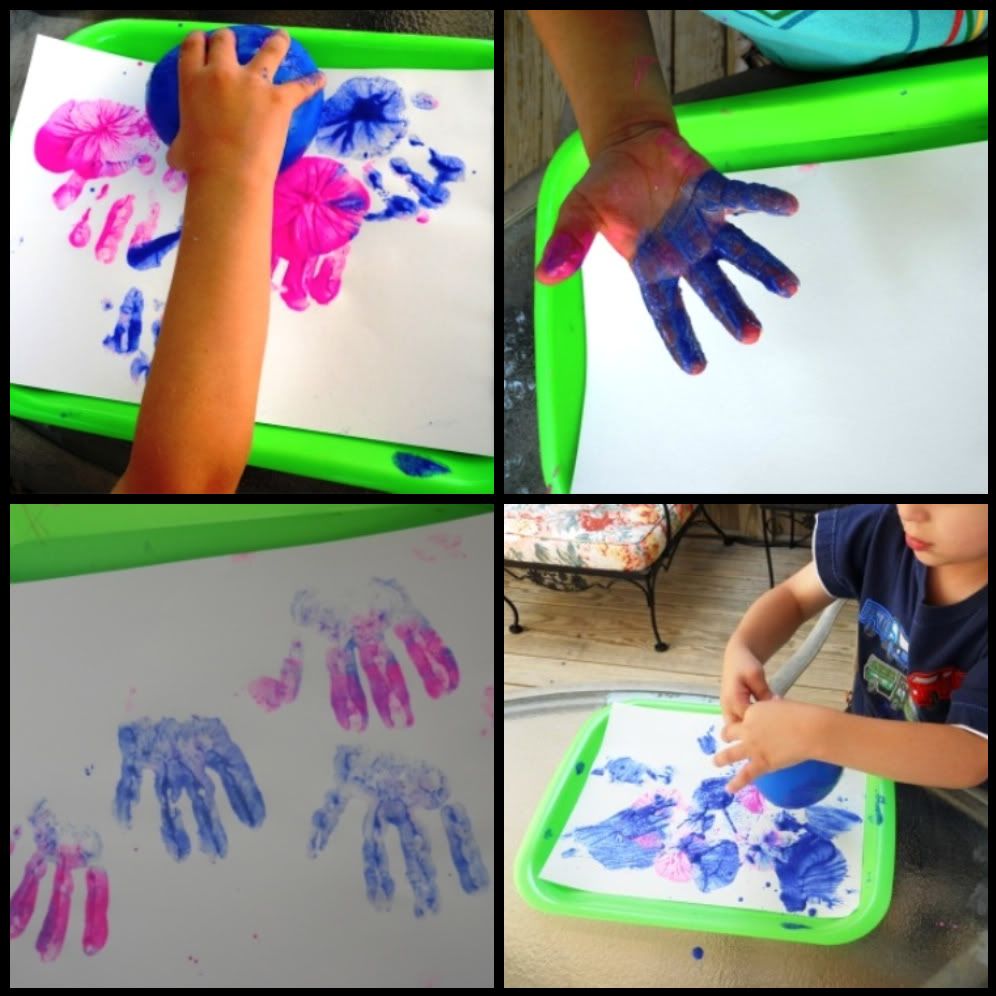 The balloons were slippery with the paint and it took the kids a few attempts to get the hang of "stamping" the balloon on the paper to make the jellyfish body. In the end it was easiest to help them paint their fingers and make the hand print and then they could add the jellyfish body with the balloon print. I know jellyfish don't have eyes, but we couldn't resist putting a few googly eyes on them anyway.
It was a little messy and I was glad we painted outside...I could just hose them down!
Linking to:
stART
,
Learn Explore Read
,
Kids Get Crafty